I thought the day would never come this year...thought that winter just might pass us leaving only ice and no snow. Finally it happened today...not a ton, maybe 4+ inches but the kids finally got to play.
As you can see, Nick and his board are a pair today.
Nothing like rosy cheeks on a cold winter day to make the perfect smile.
Getting a little air!
Having fun!
Now for some scrappy fun!
This month at
My Acrylic Album
I got to play big time. They sent me the cutest heart album. I decided to use bright fun colors and I am going to take pictures of my son's class on Valentine Day. I know he will love it.
I figure the work is all done now I just have print all my photo's in wallet size and done!
I also received an adorable crown album but decided to take it apart and make some desk decor for both my Mom and MIL for Valentines Day!
Serendipity Scrapbooks
has ask me to come back to participate in their reunion crop. Lots of DT alumni will be returning with great challenges and goodies so be sure to stop by.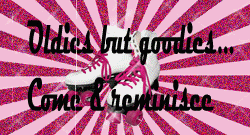 Over at
Treasures to Scrap
this weekend is the Super Bowl crop...come by while the boys are glued to the TV for the big game.
The new February kit will be debuted at
I am a Scrapaholic
very soon so check them out fast...last month they sold out really quickly.
I leave you with this final layout, I know it is extremely simple but I really love this picture of my nephew and wanted that to be the highlight of the LO.
Happy Scrapping!